Displaying items by tag: tadpoles
**FOR IMMEDIATE RELEASE**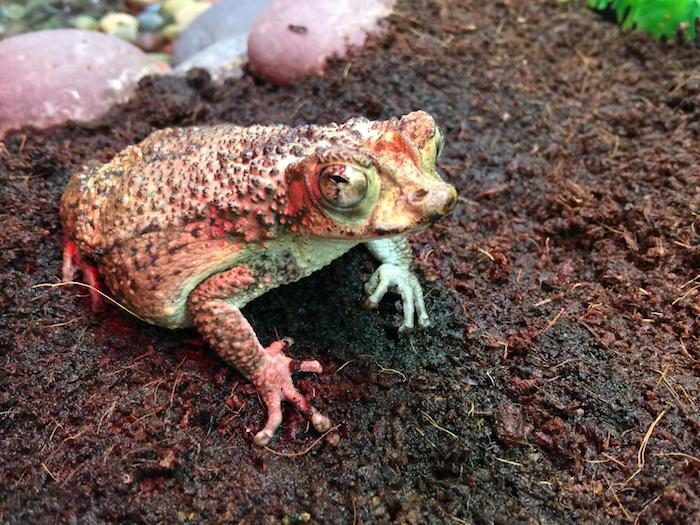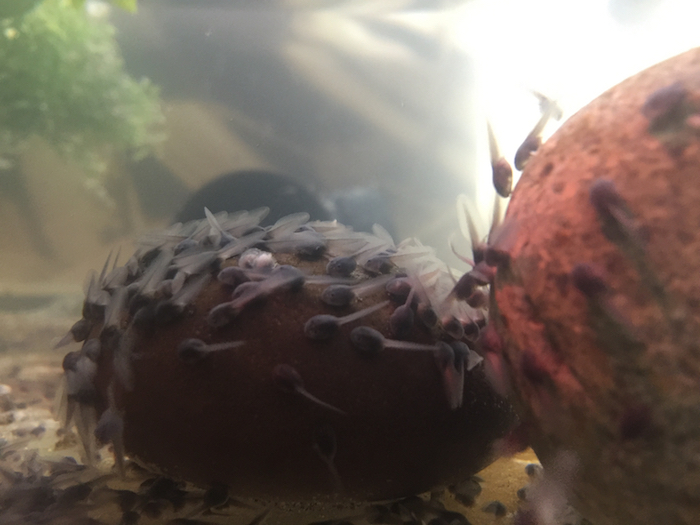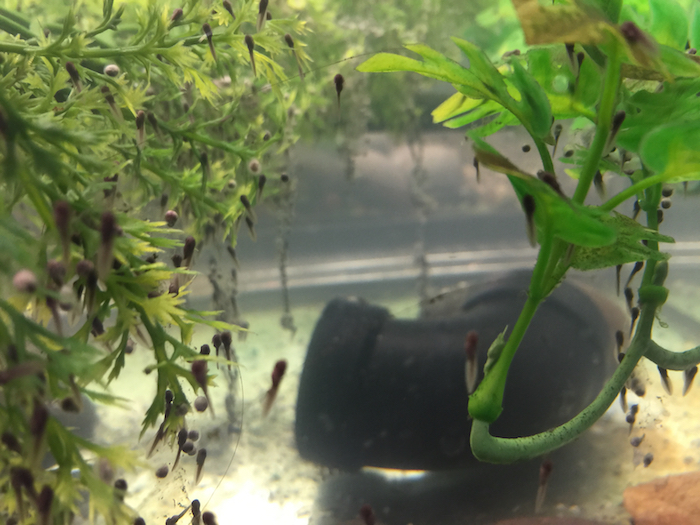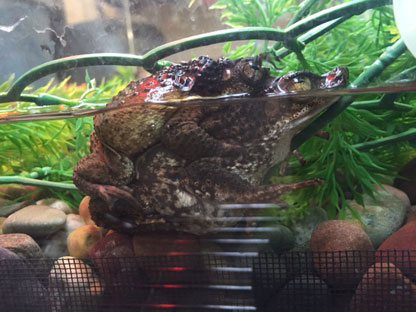 Oakland, CA …October 19, 2016 – Oakland Zoo has bred almost three thousand Puerto Rican Crested Toad tadpoles which today zookeepers are packaging for the cargo hold of a Delta airlines flight to Puerto Rico tonight to be released into the wild. The species was thought to be extinct from 1931 to 1966 – and is now listed as Critically Endangered by the International Conservation of Nature and Natural Resources (IUCN).
The Puerto Rican Crested Toad (PRCT) was once common throughout Puerto Rico and Virgin Gorda. Unfortunately, habitat loss and the introduction of the non-native animals have almost decimated the species.
In 1984, in an effort to save them from extinction, PRCT were the first amphibians to receive Species Survival Plan (SSP) status through the Association of Zoos and Aquariums (AZA). In coordination with US Fish & Wildlife and the University of Puerto Rico, captive PRCTs are bred each year at Zoos and tadpoles are sent to Puerto Rico for release into closely monitored ponds in Guanica National Forest.
"The tadpoles that have been bred at Oakland Zoo this year will have a significant impact on this critically endangered species. It's been a fantastic effort and pleasure to work together with other AZA Zoos on this program to help protect this species - the only toad species native to Puerto Rico," said Adam Fink, Zoological Manager at Oakland Zoo.
Joining the program in 2014, Oakland Zoo, along with three other AZA (Association of Zoo and Aquariums) accredited Zoos, have bred PRCTs in unison this season and their offspring is being flown tonight via commercial airline to Puerto Rico where they will be released into man-made, closely-monitored ponds in the Guanica National Forest of Puerto Rico in hopes of restoring their population in the region.
Last year Oakland Zoo bred and shipped 732 tadpoles for the program. This year, in today's shipment, close to three thousand have been bred. Other Zoos participating in the program are Disney's Animal Kingdom, North Carolina Zoo and Sedgwick County Zoo.
For high-res photos and video click here: https://www.dropbox.com/PRCT
For more information, please go to: http://www.oaklandzoo.org/Puerto_Rican_Crested_Toad.php
ABOUT OAKLAND ZOO
The Bay Area's award-winning Oakland Zoo is home to more than 660 native and exotic animals. The Zoo offers many educational programs and kid's activities perfect for science field trips, family day trips and exciting birthday parties. Oakland Zoo is dedicated to the humane treatment of animals and wildlife conservation onsite and worldwide; with 25¢ from each ticket donated to support conservation partners and programs around the world. The California Trail, a transformational project that more than doubles our size, opens in 2018, and will further our commitment to animal care, education, and conservation with a focus on this state's remarkable native wildlife. Nestled in the Oakland Hills, in 500-acre Knowland Park, the Zoo is located at 9777 Golf Links Road, off Highway 580. The East Bay Zoological Society (Oakland Zoo) is a nonprofit 501(c)3 organization supported in part by members, contributions, the City of Oakland and the East Bay Regional Parks. For more information, go to: www.oaklandzoo.org
###
If you would rather not receive future communications from Oakland Zoo, let us know by clicking
here.
Oakland Zoo, PO Box 5238 9777 Golf Links Road, Oakland, CA 9460 United States