A Birthday Present for Tippi
Hi Everybody!!!!!......I'm having a Birthday on January 19, which is in about four days!!!!......So many people have asked me,

"What do you want for your Birthday Tippi? Anything special?" I thought for a few minutes and said, "Yes, I know what I want - and it would be special. But it's not for me.It was such a special idea I thought I'd share it with you. You see, I've got too much 'stuff' at this point in my life, and I'm going to be...86!!!!!......Retirement is a four letter word as far as I'm concerned, but, do you know what I would really love????....I've been rescuing the Big Cat since 1973...I have been Founder and President of the ROAR Foundation since 1983 to support The Wild Ones of Shambala. I've been in charge of raising the funds to support these magnificent Big Cats, all born in the U.S. to be sold as a pet or for financial exploitation. This has been an amazing life, one that I would not change a single day of for any pipe dream life of riches and elegance. I've never taken a salary nor have I been paid on any level from the Roar Foundation.

"IT'S MY BIRTHDAY!!!"
Last January 9, 2015, I submitted to a 10 hour operation on the vertebrae in my neck. I had seen my MD to stop my constant headaches. He looked at the MRI and said...."How are you holding up your head???"....I said, "What"? He repeated the question and showed me the evidence of the problem existed in the vertebrae in my neck. Next minute, I was in the Hospital.....The day after the operation my truly brilliant Dr. Kavenfar explained it would take a full year before I would be feeling well, and for the anesthesia to leave my body. For 8 to 9 months I would have to wear a Miami neck brace (really attractive) 24/7, yes that means, day and night for at least eight months. After that, it would take another several months for my vertebrae to heal. I still wear the brace at night. Actually it makes me feel secure and safe.
I'm telling you all of this because I'm feeling better. However, this is why you haven't been seeing very much of me the past year. I tried working, several times, but found it exhausting - as much as I didn't want to believe my MD about that long year it would take take for me to feel good again. And I have to remember, I AM beginning the last half of my eighties!!!!! I keep forgetting that!!!!!
So, this is why I'm going to ask all of you to help me raise $86,000. One thousand dollars for each of my 86 years!!!!! Yes, $86,000 for The Roar Foundation to support the magnificent Wild Ones at the Shambala Preserve, thru the ROAR FOUNDATION in my name...Tippi Hedren!! You could donate any amount, eight dollars, eight hundred dollars, eight thousand dollars, eighty-six thousand dollars....What ever you choose....In my name!! And, we'll put your name on the Birthday Card for
Tippi's Birthday Fund!!
Just think, you wouldn't have to shop, choose or wrap a present and your gift will be used to keep the magnificent Wild Ones of Shambala in the perfect life to which they have become accustomed, and are so deserving!!!!!
I'm very excited about my birthday this year....because it will all be benefiting the most important animals in my life!!!!!!
Thank you for reading this and acting upon it....I'm so hoping to see all of you at Shambala this year, over and over again!!!!
With so much love for the Shambala Wild Ones,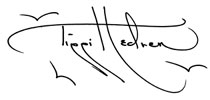 P.S. I had a wonderful dream last night.....An amazing Angel sent $86,000 in the form of a beautiful check made out to The Roar Foundation for The Shambala Wild Ones.......
X0X0X0X0X0.....T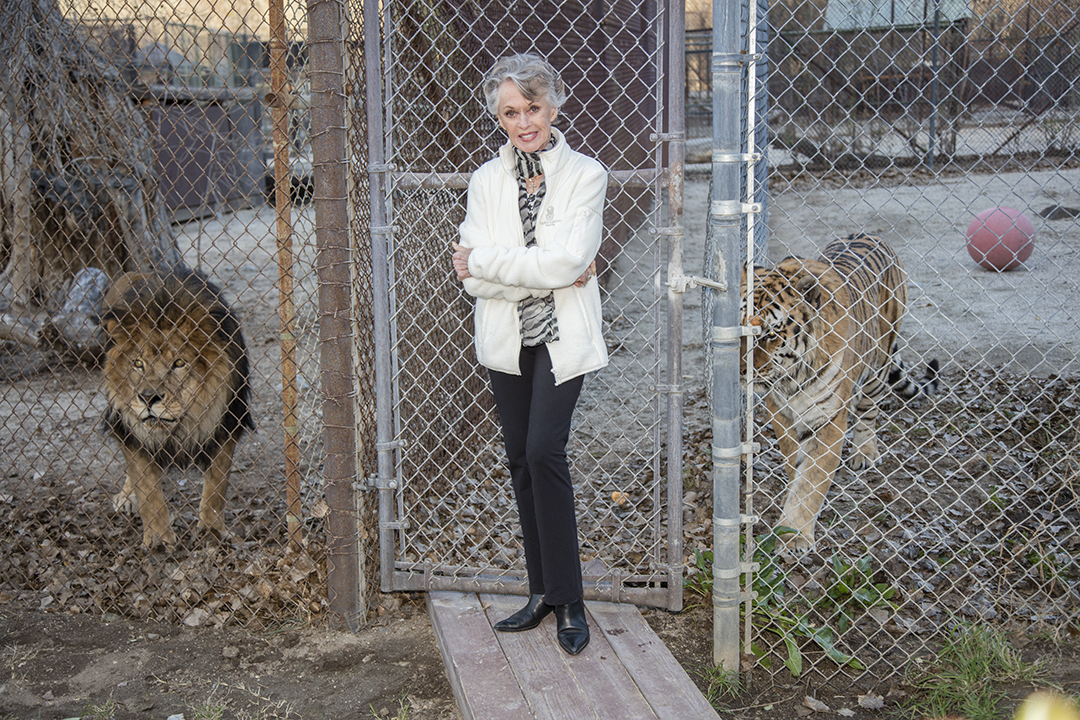 Celebrating with Louie and Shur-Kan