This morning, November 23, 2015, we welcomed three adult tigers recently confiscated by the Dept. of Agriculture from a house somewhere in the State of Ohio....... The tigers have names, the two females, Kendra and Jania, and the male, Shur-Kan. Other than that, no information has been made available to us, no medical records are available, not even their ages. All three were apparently living together in a small cage. They were all exhausted and unnerved by the long drive from the state of Ohio. They are now in the quarantine area here at THE SHAMBALA PRESERVE. It will take time for them to relax and feel secure. In a few days our veterinarian Dr. Gay Naiditch will do a work up on them to give us a base on the condition of their health.They will come into the preserve after their month's quarantine which will be approximately Christmas Time. Their introduction to the Preserve will be in the Bus Compound with the river access for them. All of us at SHAMBALA are grateful to be able to give these extremely needy animals a really wonderful, safe life, with the care of humans who really love and care about them.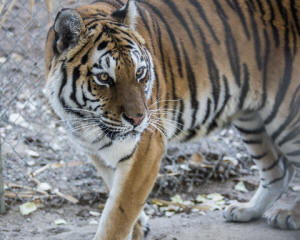 Jania

I want to take this opportunity to tell all of you how important your support is for the Wild Ones of Shambala. You truly exemplify the spirit of "Thanksgiving"!! Please know your donations to the ROAR FOUNDATION are so gratefully appreciated and are put to such very good use in so many areas!!!!!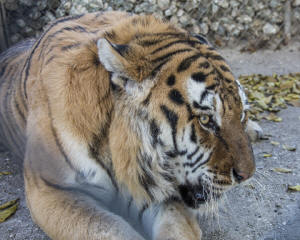 Kendra

From all of us at THE SHAMBALA PRESERVE and THE ROAR FOUNDATION, a most blessed, bountiful, and HAPPY THANKSGIVING to every one of you!!!!!
With love and gratitude!!!!!!!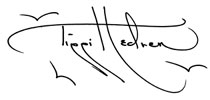 Tippi Hedren
President The Roar Foundation
The Shambala Preserve
P.S. Photo of Shur-Kan is forthcoming.