Being President isn't easy! Soon after I founded The Roar Foundation in 1983, I realized that you, our supporters, are the backbone of this organization.  Maintaining the Shambala Preserve is not something one person can do alone, and without your help it would not be possible. I am grateful to my core for your continuing concern and generous donations.
As you know, I seldom cry out for help, but at this crucial time in our economy, I am doing just that. Along with the monthly challenge of raising $75,000 to cover our basic costs, we are now seeing a desperate need for more fire clearance and the rebuilding of some of our compounds to provide safe, secure, life-long sanctuary for the Great Cats who call Shambala home.  The fire clearance quotes we have received are over $1,000.00 per day; and the new compounds (we need ten) are estimated at $100,000 each.
Many of these tasks are not only things we want and need to do, but are items that are being required by the different governmental agencies whom we deal with on a yearly basis.
The Roar Foundation operates solely on private donations including my own. Please consider sending us a donation, designated to The Roar Foundation Priority Fund - whatever you feel in your heart, large or small, will be greatly appreciated. I love these Great Cats more than my next breath, but they are not pets or business associates. I will continue to fight with all that is in me to stop them from being treated as commodities and to make sure that those in our care are allowed to live out their lives in peace and dignity.
or
Send a check to:
6867 Soledad Canyon Road
Acton, CA 93510
A very warm thank-you for caring, from all of us at Shambala, animal and human.
With Love for the Wild Ones everywhere,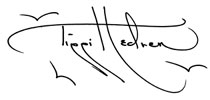 Tippi Hedren
President The Roar Foundation
The Shambala Preserve