ALERT !
! ! ! TO ALL OF OUR ROAR FOUNDATION SUPPORTERS AND THE WORLD AT LARGE ! ! ! ! ALERT
We are at a world-changing time in the history of wild animals in captivity and in the wild!!!......WE NEED YOUR HELP IN ORDER FOR TWO ISSUES TO COME TO FRUITION!!!!
First..... the Federal Bill I brought to my U.S. Rep. Buck McKeon to stop the insanity of breeding Exotic Felines such as, Lion, Tiger, Leopard and Jaguar in the U.S. to be sold as pets or for financial gain will be before Congress again within the next few weeks. The title, "Big Cats and Public Safety Protection Act", formerly H..R.# 4122, and S. # 3547, will be given new numbers during the coming session.
Please stay on top of this urgently needed bill thru www.shambala.org and write to your Congressional Representatives and Senators.
Second....The .U.S. Dept. of Fish and Wildlife is considering and is urgently requesting studied opinions on adding The African Lion to the Endangered Species List. Considering the rapid diminishing numbers of this species due to encroaching civilization, trophy hunting and poaching, (same issues I've talked about for years), it is indeed time we take advantage of this opportunity to let our Government know the severity of this huge problem and encourage them to put the African Lion on the endangered list as stipulated in the Endangered Species Act of 1973, as soon as possible.
Again, we are at a very important time in the History of Greats Cats on our planet. We have until 11: 59 P.M. January 28, 2013 to have your opinion registered!!! After that, your statement may not be registered or given credence!!!!!!
Please, contact friends, family, celebrities to help this monumental problem come to a close!!!!!
Below, you will find information on why it is so urgent to be a part of this movement!!!!....included are important, and not well publicized issues, that will help you with your statements.
U.S. Department of Fish and Wildlife link with information
U.S. Department of Fish and Wildlife link to make comments
Your voice is important!!!!!......It counts!!!!......Use it!!!!!.....Please, and thank you for caring, and acting on those feelings.
With love for The Wild Ones Everywhere!!!!!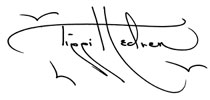 Tippi Hedren
The Roar Foundation
Shambala Preserve